Home Care Services
My Choice Home Care serves Macon, Jackson, and Transylvania counties in WNC. We have a wide coverage area in the region including places like Lake Toxaway, Lake Glenville, Highlands, and Cashiers.  We also cover counties in Northeast Georgia with our office located in Clayton, GA.
Complete with a well equipped team of 30 LPNs, RNs, CNAs and companion caregivers who specialize in caring for aging adults.
Depending on each individual's needs, My Choice Home Care provides 24 hour care, overnight care, or hourly care for you or your loved ones. Our team is prepared to conduct an at home consultation to work with families to develop a care plan suited for each individual.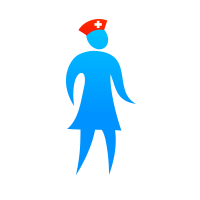 Care Manager Services
Tricia Wheeler is a licensed Home Health Care Manager and is trained in assisting families making sure that their loved ones find the proper placement. If the time comes where you have to move your loved one to a local care facility, Tricia will make weekly or bi-weekly visits to assure the facility is properly taking care of your loved ones and meeting the needs and expectations of the family.
Tricia can also work with families in the area who have a second home in another location, and with the care manger at their second home location to provide continuity of care allowing your loved ones to continue to enjoy having a home in different parts of the country.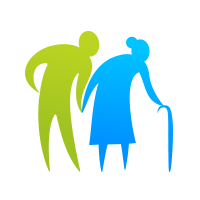 Companionship Services
A lot of our clients are capable of continuing their lives at home alone. But while they are able to take care of routine activities, it can get lonely. We offer companion services for aging adults for those clients who just want a friend. My Choice Home Care's Companion Services help alleviate any stress a family may have about their elderly loved ones living alone, while also providing healthy social interaction and activity that is crucial in maintaining cognitive abilities in aging adults.
Companion caregivers are also great to ensure that your aging loved ones are able to remain active in the community. From lunches with local community organizations to meetings and gatherings outside of the home with friends, our companion caregivers are there to be a friend for your loved ones and help them live full lives as independent elderly adults.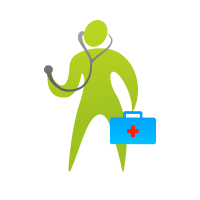 Post-Op In Home Care Services
A lot of our clients come to us seeking temporary care to help during rehabilitation after surgery or an incident. We offer short-term recovery services at home so your elderly loved ones can get care and rehabilitation services in their own home, instead of having to prolong their stay in a hospital or rehab center.
Our Post Op caregivers are trained in providing services such as blood pressure checks, sight or wound care observation in the event of a surgery, range of motion exercises and other activities designed to help your loved ones recover as quickly as possible.
Our caregivers can help your loved ones with medication distribution and management as well as monitoring progress and working with your loved ones' doctors to ensure a full and healthy recovery.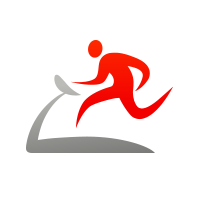 Appointment Scheduling Services
A lot of our clients are second homeowners who come to the area to vacation for part of the year. Our caregivers can work with you and your loved ones to set up and assist with medicare services in the area.
We can work with your primary care physicians to ensure that the same standard of care you receive at your home can be achieved while vacationing in the area. We have a network of doctors, caregivers and medicare professionals that we will work with you to connect you with the services you need to ensure you and your loved ones are taken care of.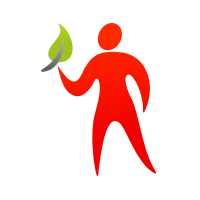 Nutritional and Dietary Instructions
Information coming soon.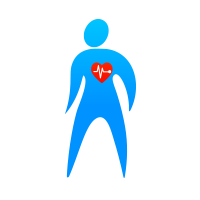 Medication Reminder Services
Our licensed professionals are trained to issue medication reminders to evaluations ensuring that your aging loved ones stay on track with all of the things needed to continue a healthily life. As licensed professionals, our caregivers are trained to conduct medication reviews to ensure that the medicines your loved one is taking are the right ones for them.
Personal Services
The My Choice Home Care staff specialize in providing in-home personal services for your loved ones. From assisting in activities such as eating, grooming, dressing, bathing and just making sure their daily needs are met, the My Choice Home Care staff wants to ensure that each of our clients are comfortable and cared for like family.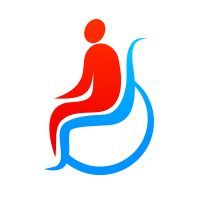 Hospice Care Services
When your loved ones reach the end of their life, we know that it is a gift to be able to stay by their side and see them through to the end of their journey. My Choice Home Care works with local hospice agencies to help families and their loved ones during this trying time. We are here to ensure that both your aging adults are comfortable and receiving the best care possible in their final days as well as help the family to understand what their loved ones are going through.
Are Home Care and Home Health Care the same?
Home health care generally focuses on client rehabilitation and traditional medical management for a specific medical condition or need. Home Care provides more general non medical assistance care. Home care can help extend the stay at home, and be the bridge for when a move to a long-term care community is needed. Home health care is more physician driven and its services are specialized to meet the client's specific rehabilitation or medical needs. They provides these services on a limited and set schedule With Home Care, you decide what services you want and need. You set the schedule on how often you want services and there is no time limit you can utilize home care services for as long as you need or desire.
How are caregivers selected?
My Choice Home Care looks for people who have a passion for working with seniors to help them live independently. Each potential caregiver must successfully complete a through personal and professional reference and criminal background check.
What are your rates and minimum hours of service?
Rates and hours vary. Please contact us for specific rate information.
Do you provide senior services to those in nursing homes or assisted living?
Yes, we provide care to seniors who may require additional attention and/or personalized long term care that reside in these settings.