SENIOR CARE MADE SIMPLER
A Guide to Senior Care Options by Rhonda Barnes, RN
My guide will help you make sense of the senior care options available. You'll learn what is covered and what is not covered by Medicare, Medicaid and VA Benefits for each state.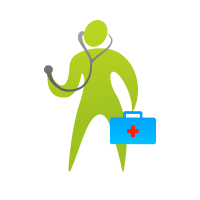 What Does Medicare Cover?
I lay out what is and isn't  covered by Medicare under each Part (A, B, C and D). I discuss your co-insurance pays under the supplemental plans. Read more here.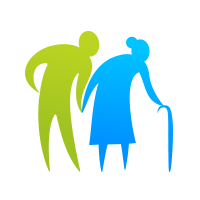 Which Senior Care Living Options Are Covered By Medicare?
It is important to know what your options are and what is covered by Medicare.  I detail each senior care option and what level is covered. Read More Here.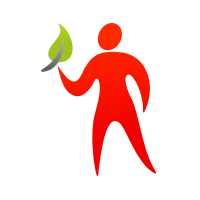 Does The Government Pay For Family Caregivers?
Find out if its possible to earn an income as a caregiver for your elderly parents. We know its challenging to work & care for your loved ones. Perhaps we can help.
We Are Your Senior Care Options Guide
No other time in our nation's history have there been more senior care concerns. The Baby-boomers are coming into their maturity and the issues that surround senior care are looming. Along with the questions you have in regards to caring for your elder, your spouse, or yourself, there has never been more confusing and frustrating information in so many places.
The myriad of websites, pamphlets, advertisers, and businesses clamoring for your attention has never been so apparent. How do you know where to begin and when to begin looking for answers and sorting through all the care options there are in our country? Websites lead you to other websites searching for the information you so desperately need. Information is being sent in our mail almost daily but none of it is telling us unbiased, objective information that we can use to make our own intelligent choices.
Do You Need Help With All The Senior Care Options?
You're Not Alone. Preparation is key and I'm Here to Help!
If you don't educate yourself BEFORE you need the care or help, you are already behind. It takes time to sort out all the resources and you'll need the care at that point in time, not in a week. Before it comes to that, consider different situations you might need help with i.e. custodial or everyday care. You may need help after a surgery, after an illness or just as you age. What if you were in the hospital getting ready to be discharged and you don't already know who to contact for this help? If you pre-plan, you'll be far less frustrated and be able to put those plans in motion to have at your disposal.
How I Help You Through The Process.
In my guide, I lay out how senior care is managed in our society & country. Medicare choices can be quite confusing. There are less cumbersome resources available that I elaborate on.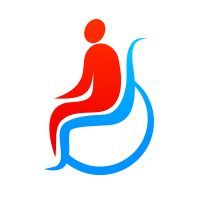 Medicare & Medicaid Options
Here, I detail the benefits of both Medicare and Medicaid, there eligibility requirements and supplemental options. What each covers and how to claim.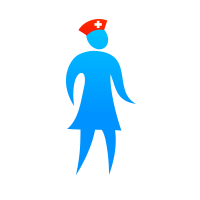 Caregiver Compensation
In many states family members or friends who are providing care for a loved one may be able to be compensated under certain Medicaid programs. Find out more here.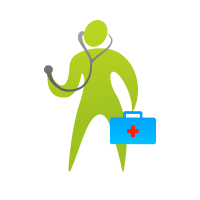 All Care Options Available
You might be asking at this point, " What are the care options that are available to me?" That is a very good question. I provide a list and detail each.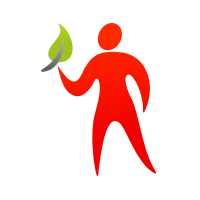 Plan and Prepare
Sit down with your parents (no matter the age) or your spouse to discuss calmly and contemplatively the needs that are to come.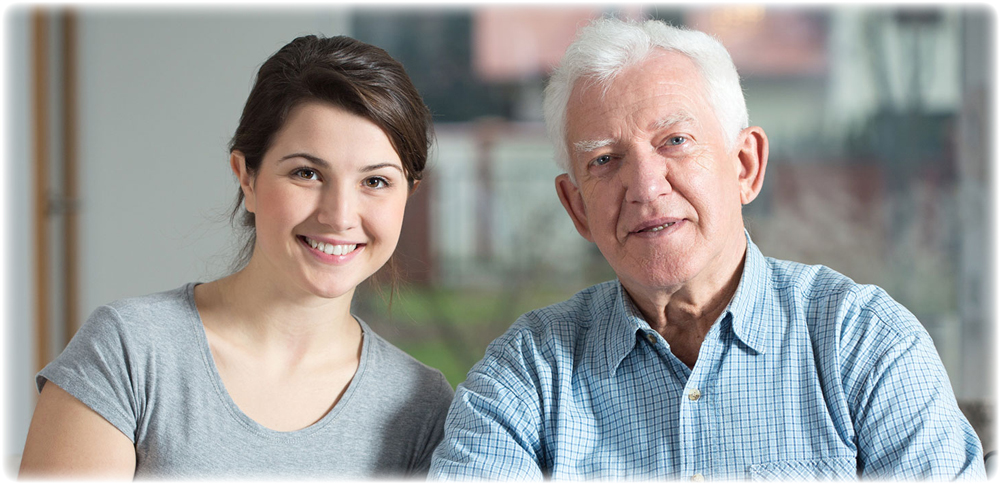 What Medicare Covers
Medicare choices can be quite confusing. You may find it remarkably easier to contact a group like United Medicare Advisors (see my resource page) and let them help you navigate all of the information out there. They will ask you some questions and hold your hand almost literally through the entire process. Here I describe Part A, B, C, and D and what you can expect to be covered and/or pay out of pocket.
Medicare (Part A) Covers;
Inpatient hospital care: Includes tests or treatments received while admitted to the hospital.
Limited Home Healthcare: Usually after a hospital admission. May include RN (Usually at least one visit every 14 days), LPN, CNA (for personal care or dressing usually 1-3 X weekly), Social Worker, Physical Therapy, Speech Therapy, or Occupational Therapy (Therapy visits depend on the goals). The care is provided in the home (on the professional's schedule) and follows the discharging Physician's orders (from the hospital). These visits are intermittent, clients do not qualify if they are not homebound (this means that they have a taxing effort to leave the home and only leave for doctor's appointments, church etc.). Professionals may vary throughout the care. 
Inpatient hospital care: This covers any tests or treatments you need when you've been admitted to the hospital. Includes meals, nursing services, physical therapy as well as other types of therapy. Medications given during the hospital stay are also covered.
Home Hospice Care. Once you've decided to seek hospice care instead of aggressive treatments for a terminal illness, visits to the home by the RN, LPN, CNA, Medical Social Worker, Chaplain, and/or Volunteer will be made dependent on the needs that arise. A Hospice Medical Director either becomes the patient's primary care doctor or the patient's own primary care Doctor can choose to retain care of the patient. 
Short-term Skilled Nursing Facility Stays: This is only for a short periods of time and only if the patient needs this type of skilled care and cannot be cared for at home. Also, rehabilitation can be done in the nursing facility. If you do not progress or stay at the same ability level, medicare will stop payment and if you desire to stay in the facility you will pay out of pocket for the room & services unless you have medicaid. Medicare Part A will not pay for your emergency room visit if you are not admitted to the hospital. In this case Medicare Part B will cover the cost.
Medicare (Part B) Covers;
Preventative services including doctor's visits, surgeries, medical equipment, and outpatient hospital visits. See below which services are covered or free and which ones require you to pay a 20% Co-insurance. 
20% CO-INSURANCE FEE

Ambulance Service

Abdominal Aortic Aneurysm Screening

Blood Alcohol Misuse Counseling & Screening

Cardiac Rehabilitation 

Bone Density Screening

Chemotherapy

Cardiovascular Screening And Behavior Therapy

Chiropractic Services

Colorectal Cancer Screening

CPAP Therapy

Diabetes Screening

HIV & STI Screenings




Defibrillator Depression Therapy




Durable Medical Equipment

Glaucoma Test

Emergency Department Services

HPV Test 

Eyeglasses After Cataract Surgery

Home Health Services

Hepatitis B Shots & Infection Screenings

Kidney Dialysis Hepatitis C Screenings

Laboratory Services

Lung Cancer Screening

Mental Health Coverage

Second Surgical Opinion

Vaccines

Mammogram

Organ Transplant

Medical Nutrition Therapy

Physical & Occupational Therapy

Obesity Screening/ Counseling

Prescription Drugs

(Limited) Pelvic Exam

PRosthetic & Orthotic Items

Prostate Cancer Screening

Pulmonary Rehabilitation

Smoking & Tobacco Cessation Counseling

Speech Language Pathology Services

Wellness Visits

X-Rays, MRI's, CT Scans & EKG/ECG Screenings

Transitional Care Management Services

Urgent Care



As with other parts of Medicare and health insurance in general, Part B has exceptions. It does NOT cover the following:
Nonmedical long-term care

Dental care dentures

Vision care and eye exams for prescription glasses

Exams for hearing aids (and the hearing aids themselves)

Cosmetic surgery

Acupuncture

Prescription drug coverage (provided by

Medicare Part D

)

Skilled nursing facility services (covered by Medicare Part A)
Medicare (Part C) Covers;
Advantage Medicare Plans cover more services than Medicare A and B but the coinsurances, copays, other fees should be looked at closely. Also, the providers usually have to be in the network.
Medicare (Part D) Covers;
Long Term Care (LTC) Insurance covers different services for different policies. Be sure to read your policy and talk to your company to know the details and qualifications you or the client must meet to receive those benefits. 
Private Home Care Companies are usually very adept in working with LTC Insurance companies to provide information about the care needed as well as facilitating payment for services. Private Home Care Companies are NOT Home Healthcare Companies. Private Home Care companies will be discussed in a later chapter. These companies usually only take private payments and payments from Long Term Care Insurance Companies. 
Supplemental Insurance to Medicare (Medigap)- helps to cover costs not covered by Medicare A or Medicare B. However, there are specific items it does not cover. Private Home Care being one of them.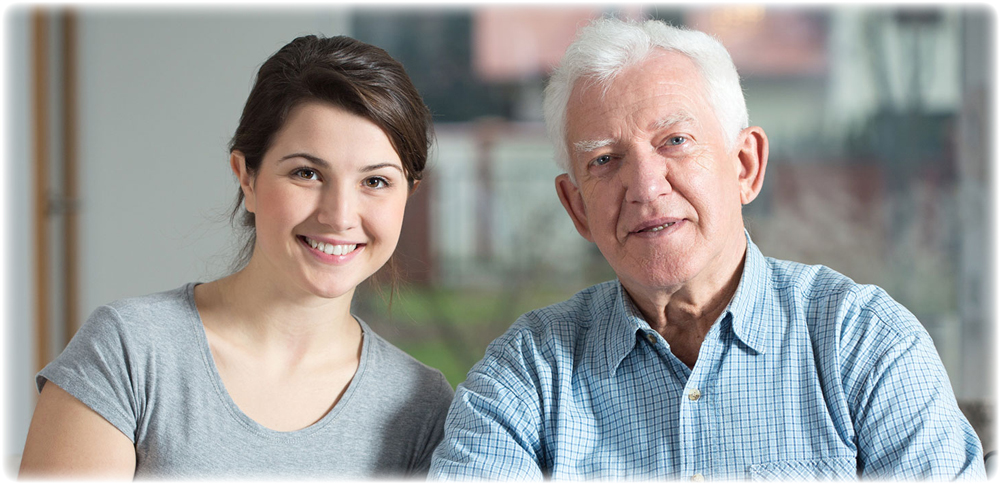 Finding a Balance of Proper Senior Care Can Be a Challenge
I wonder how many of people think that the government has assistance in place for all seniors and/or their spouses should they need help and whether seniors really know what is actually covered under their Medicare, Medicaid, or long term care insurances. Prepare to have your eyes opened fully, enabling you to properly plan ahead. In this section we discuss each elderly care living option available and what is covered. Download my Caregiver's Guide to read later at your convenience.
In-Home Care
In many instances, you can spend less on in-home care than on assisted-living care facilities if your home care clocks 40 hours per week or less. This would stand to reason as 40 hours a week is only 8 hours a day/ 5 days a week and also would depend on the skills necessary for the caregiver involved. Let's say you are a spouse of a senior who needs help with bathing, dressing and companionship during the day and the hours of 8am to 4pm work well for you to be able to be active in the community and have a life outside of caregiving for your charge. This is of course is given that you can manage the care of your charge yourself during the night or have the help of family/ friends for the 4pm to 8am period if needed. Remember, you need rest too. Would the caregiver during the day be limited to those skills mentioned above or is the care for your spouse or parent more involved and need more expertise than a home care aide with caregiving experience? 
Let's say the senior needing care is experiencing some Dementia and is agitated when confused, hard to re-direct, and tends to want to "wander". Many people diagnosed with Dementia while they're still able to walk without much support, at some point in their disease think that they are not in their own homes and want to "go home". This type of re-direction by a caregiver requires some training  and experience. Oftentimes, the person requiring care may experience a syndrome called "sundowning". This is in the late afternoon when they tend to become more confused and agitated. This usually occurs around 3-4pm and continues through the night-time period. The cause for this is unknown, however, the medical community believes that when the sun begins to get lower in the sky, more shadows exist inside the home and it becomes gradually darker. The senior's eyesight may be a factor also.
If the episode goes without treatment, the senior can become quite disconcerted and confused and nothing a caregiver or even a family member does or says works to pacify them. This causes a risk for falls, "elopement" or leaving the safety of their home, severe agitation and danger of the senior lashing out physically to anyone attempting to care for them. So you can see that this type of care requires experienced caregivers. There may be a medical situation that needs attention also with the senior such as tube feedings, swallowing difficulties, dressing changes, incontinence of bowel or bladder, and even more involved, support of the senior on a respirator or ventilator. Yes, this can be done in the home setting but with caregivers who are trained in those areas. You may need to pay more per hour for more complicated care for medically oriented care from an LPN or RN. Independent caregivers can be hired but you will have to act as the employer in that case, taking taxes out, doing a background check nationally, etc.
Home Care Agencies cost more but they also do all of this for you and they have liability insurance. If a caregiver is sick, then the agency calls in a replacement. In all states it is illegal to pay any employee "under the table" without taking out appropriate taxes. All in all, in-home care is also around 75% less expensive than nursing home or skilled facility care. You can tailor what hours you want caregivers. Reverse mortgages can also afford the income you may need for care, but be prepared for high origination fees and costs. The Veterans' Administration also may provide financial assistance for the cost of in-home care. See my resources page for the website and information.
Independent Living
Independent living is simply any housing arrangement meant for older adults, usually 55 years old and over. Since this arrangement serves those who need little to no assistance, there is usually no medical or nursing care available. The situation usually entails them residing in a cottage or apartment on the grounds, owned by the company, and most of any assistance that is provided is 24/7 on-call person for emergencies, possibly 1-2 meals a day provided to them. All they have to do is go to the dining area or main building to pick up their meal. The "cottage" or "apartment" has a floor plan convenient for those who may need a wider door frame for walkers, wheelchairs, and handicapped devices installed in bathrooms, etc. Other amenities may include a common area to connect with peers, activities, recreational centers, libraries, clubhouses, arts and crafts, education classes or movie nights. Some situations also include housekeeping assistance, laundry services, beauty and barber salons and occasionally onsite spas. Other examples of independent senior living are:
Low-income or subsidized senior housing
Senior apartments or congregate care housing
Retirement homes/ Retirement communities
Continuing Care Retirement communities (CCRC's)

– This type of community has services onsite that range from independent to nursing home care.
The cost of such living situations varies depending on the amenities offered and size of living space. It can range monthly from $1000/month up to $10,000/month. In addition most communities ask for an initial charge up front of $500 to $1500 one time entry fee. 
Private Homes– Of course you know that this is the home you are buying, have bought, or are renting.  There are no services added except those you hire privately to come into your home.
Assisted Living Care Facility
Assisted Living Facilities are rooms or apartments under one roof and house those seniors that require assistance with their care. The extent of care can be from just having meals available to a highly functional senior to having personal care, incontinent care, and both usually include laundry services and housekeeping of the unit. The assisted living facilities vary also in cost based on amenities, ambiance of the community, and the services provided. Some even include transportation. The cost varies by state and location and can be as high as $4500/month.
One important consideration when you are applying to be admitted to an ALF; the senior is required to be able to ambulate (walk with a walker or cane, or wheel self) Look for the facility's state survey (this should be in clear sight of the visitor) to learn of quality of the care provided. Ask about how many caregivers are available per occupant. Each state has its own regulations regarding this ratio. Ask about training that the staff receives and qualification of the staff. Oftentimes, it is difficult for the senior spouse or adult child of the senior needing care to provide all care needed and the ALF provides all of this 24/7 providing a huge relief to both the spouse and adult child. Visitation is usually open and unlimited unless there is a health concern for the entire community. Assisted Living Facilities also offer day programs for a fee. You can take advantage of this by calling and asking the ALF you have in mind of their arrangement for "respite" care or day programs.
Respite care is where the senior goes to the ALF for a set number of days to give the spouse or adult child a break. Oftentimes, this is done when the spouse or adult child caregiver needs to go out of town for a function or a vacation. Costs for this range from $100- $250/ day depending on the amount of care needed. If day programs are needed, ask about that cost when you call. Costs for ALF services are always paid for privately by the client and ALF's usually also take payment from Long Term Care Insurance and work very well with them. The Veterans Administration may also be helpful in paying for care. The ALF usually is able to help you navigate the VA application for this help. If your veteran senior does have a primary care team at their local VA, this will be easier to navigate for both you and the VA.
Dementia (Memory) Care
Dementia or Memory Care can be provided in a facility specifically to meet the needs of clients who suffer from different stages of Dementia. Their needs can range from a secure unit or building, to having to be bathed, dressed, fed while being non-communicative. These facilities are operated similarly to the ALF's. Some also offer respite and day programs. The cost of these facilities is usually a private pay arrangement however, some also accept Long Term Care Insurance arrangements that pay for care. The VA can also be helpful here for veterans and an application has to be submitted. The cost can range upwards of $5300/ month. Caregivers in these type situations should be trained in Dementia care extensively. Caregiver to client ratio should be lower with memory care facilities than a routine ALF.
Personal Care
A Personal Care Home is in essence a home environment (usually a private home that's been converted to accommodate those seniors needing handicapped access) that also meet the regulations for personal care homes for the specific state. The staff that care for these clients are oftentimes not extensively trained in caregiving and the personal care homes are often not owned by a company but an individual. Personal Care Homes are ordinarily located in neighborhoods. Advantages to this type of care can be cost, which would be lower than a typical ALF; the number of clients who live in this facility are low, usually 4-8.
Typically there is a caregiver during the day and one at night. Caregivers will help with personal care, dressing, preparing meals, feeding, activities, laundry, housekeeping, and medication management. These clients are usually able to walk, use a walker or cane, or wheel their own wheelchair. The home can be a secured home keeping a "wandering" client safer but transportation to appointments, to run errands are not typically provided. The same applies regarding cost as does ALF's or Memory Care facilities. Payment arrangements for personal care homes can also include acceptance of Medicaid depending on the state. 
Adult Day Programs
You may be able to have your charge participate in an adult day program where they can socialize with others in similar situations. Usually they have activities at the facility such as arts & crafts, reading circles, playing physical and non-physical games (Bingo, cards, ball games etc.), music programs and light exercise programs. These programs are limited in occupancy and require you to apply for them.
The cost varies from free to sliding scale based on income, to $250. / day. They are offered by churches, senior centers, and dementia groups. This allows you to have some time to yourself to do the shopping, run some errands, volunteer elsewhere, work a part-time job or just rest and relax. Medicare Advantage plans may absorb some of the costs for Adult Day Programs but they are not required to do so. Go to your county social services or aging programs to see programs specific to your area. The Veterans Administration may be able to provide some financial assistance to help pay for services. See my resource page for website details.
Continuum Of Care Facilities
These facilities are exactly what they imply; a client can go from a living situation "cottage" or apartment where they are independent to an assisted-living room in a facility with increasing levels of care provided to nursing homes or skilled care facilities requiring nursing procedures, treatments and rehabilitation. This arrangement is convenient for the client as they would stay in relationship with the same company and often stay on the same site just in different buildings to maintain their care. The cost is covered as it is in ALF's Memory Care Facilities, but if a client needs the highest level of care in the nursing home building the costs would be higher.
If a client has been in the hospital and goes directly into the rehabilitation wing of the nursing home facility, then Medicare, Medicaid or private insurances could pay a portion of the cost. This would be effective as long as the client is progressing. Once the client plateaus or levels off, then private payment, Long Term Care Insurance, VA assisted, or Medicaid could one pay for care. While in any of these continuum of care facilities one can expect to pay anywhere from $20,000 and upwards of $500,000 depending on whether the client purchases their unit. The average initial payment is $329,000. but can top $1 million at some communities. After the resident or client moves in, they pay monthly maintenance or service fees that typically run $2000. to $4000. Other continuing care communities operate on a rental model with no up-front fee.
Skilled Nursing Care Facilities (Nursing Homes)
Skilled Nursing Facilities house long term clients as well as short term clients. These clients need more specialized and complicated care, however, skilled nursing facilities also take clients directly from the hospital or acute care setting after discharge in order to offer rehabilitation to enable the client to return home after they are more able to provide their own care. Physicians act as Medical Directors and are in essence the clients' Primary Care Physician at this point.
Registered Nurses supervise the care by all other disciplines such as Licensed Practical Nurses, Certified Nursing Assistants. Medicare/ Medicaid will typically pay the cost of rehabilitation up until the client stops progressing. If the client then stays in the skilled care setting they will be expected to pay out of pocket for the "room & board" at a daily rate resulting in an average charge of between $12,000-$13,000/month depending on semi-private or private situation. Long Term Care Insurance will assist with payments if you've purchased a policy of this type and VA can help assist with the cost, however, usually this type of cost is paid for by the client privately.
Medicare does not pay for the cost after rehabilitation has been suspended or stopped. Medicaid can help pay for the charges if the client qualifies for Medicaid. Medical Insurance does not pay this charge after rehabilitation stops. 
Hospital Care (Swing Bed Status)
There are situations where upon discharge from the hospital the senior doesn't qualify or need skilled nursing home rehabilitation. If these clients do not have arrangements worked out for other care choices whether it be in-home, independent, ALF, Personal Care Home, Continuum of Care Facility, Dementia or Memory Care, they could be allowed to stay in the hospital (dependent on bed availability) for a daily charge for "swing bed" until arrangements are worked out for their care in any of these scenarios. The cost for this status is charged on a daily basis at an average of $300/day. In some cases if the senior is awaiting availability of a room in a skilled nursing facility and a skilled level of care is being delivered to the senior while they stay in a "swing bed" in the hospital Medicare or Medicaid probably will pay for the charges. Most often if the senior is awaiting for arrangements to be finalized in the home setting they will be expected to pay privately for the daily rate.
Hopefully at this point you have the valuable information you need to know how to choose what type of Medicare programs and supplemental insurance you may need to insure that you have your healthcare needs met. The Care Options section is also meant to inform you of what type of care is available to seniors and the costs involved.
There are those that close their eyes to the facts and choose to think that there are departments, agencies, or groups out there that would be stepping up to help them when they get that bill in the mail for the 20% that Medicare didn't cover (instead of choosing supplemental insurance) , when they are faced with paying for private home care at $30/hr on average because Medicare, nor other supplemental insurance will pay for custodial care (the only insurance that does is Long Term Care Insurance), or when the adult children of the senior needing custodial care are unable to be "hands-on" to care for their parent when needed (as their other parent is unable to provide the ongoing 24/7 oversight care that their senior parent in need requires). For you who are between the ages of 35- 80; seniors are living longer and are healthier than ever. Even if you are 35 your parent unfortunately could suffer some health disability causing them to have to stop working earlier than 62 (when a person can begin taking Social Security).
Dementia can occur in people as young as 50-55 and it's a 20 year journey before the disease causes decline to the point of death. This puts a burden on the parent, senior, or spouse that is left to wrestle with the costs, the responsibility of doctor's appointments, and care needed at home (or elsewhere). At the age of 35-40 would you as an adult child be able to supplement some of your income to help pay for custodial care (in the event your other parent could not pay for it)? Keep in mind, you may also be stretched thinner due to that child graduating from high school and needing to attend college (another expense for you). This age group is often referred to as the "sandwich generation" because they are sandwiched between their responsibility to their children and their aging parents. If your parents plan ahead this scenario of everyone being financially stretched will most likely be avoided. What is it Ben Franklin said? " An ounce of prevention is worth a pound of cure."? You have the information now. Sit down with your parents (no matter the age) or your spouse and discuss calmly and contemplatively the needs that are to come and the possible solutions to avoid hardship for everyone.
I've Developed This Guide To Help You and Those You Love
You benefit from over three decades of experience helping others live the life they love regardless of age. Complete and submit the form below with your questions and I'll reply promptly.

Complete The Form Below To Receive My Guide Instantly
Submit your name and email address below and I will send you straight to my free guide. If you need personal help, please write me a message. I will read it thoroughly and get right back to you with the next steps.
Insurance Options
Know what Medicare covers and what it does not. Know the income limits to be eligible for Medicaid. I cover the specific aspects and insurance options for assisted living and private home care.
Senior Care Options
As you figure out the financial plan and what is covered by Medicare, its time to learn about the senior care options available for both assisted living facilities and in-home care services.
Financial Assistance Resources
I provide a detailed list of organizations, public entities and government offices to support you as you work a senior care plan to fit your budget and life.
About Rhonda
Registered Nurse
Rhonda C. Barnes, RN has 30+ years of experience in the care of Seniors in many different settings. This experience gives her the tools needed to help Seniors to sift through the various benefits and misunderstandings of Senior care. Her accomplishments range from bedside geriatric hospital acute care nursing, through co-directing a large 300+ patient home health care agency in Decatur, Ga (a suburb of Atlanta) that served the metro area, directing an assisted living facility including clients who needed minimal assistance to those who needed secure units due to memory care needs as well as corporate state compliance nurse, case manager for home health care and hospice home care in the metro Atlanta area educating physicians in more rural areas on the benefits of hospice.