According to the CDC, millions of people aged 65 and older fall every year, and falls are the number one cause of accidental deaths among elderly people. More than a quarter of seniors fall each year, yet only about half of them tell their doctors about it.
One in 5 falls result in serious injuries, such as bone fractures or brain bleeding. These statistics are scary, especially if you have an elderly family member that lives alone. Traumatic brain injury can hinder an individual's ability to walk, do regular duties, and operate independently.
Even if they are not physically injured, many individuals who have had a fall, have a significant phobia of falling. Due to anxiety, a person may alter their typical routine, and in turn, inactively lowers muscular strength, which increases the chance of injury from falling. It's a double-edged sword, and one that could negatively impact your elderly loved one's life.
Fall Prevention Steps You Can Take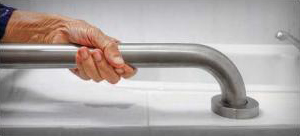 If you are concerned about falling, or about a loved one falling, visit your primary care physician for a professional evaluation and to learn about preventative actions you can take. Also, please consult your doctor or pharmacist if you experience dizziness or fatigue to evaluate whether any of your medications may be an issue. Our team can also help you prepare your home with a home safety assessment to check for other safety hazards, such as:
Cords on floor
Area rugs
Steep stairs
Bed that is too high off the ground
A high bathtub instead of a low shower threshold
A lack of grab bars in your bathroom
Obstacles on the floor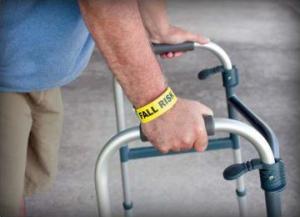 If you suspect that an aging loved one is having difficulty with mobility, or is a fall risk, we encourage you to schedule an appointment with your primary care provider as soon as possible. Depending on your family members needs, My Choice Home Care can provide 24-hour care, day or night shift care, or hourly care for you or your loved ones.
Our team is prepared to conduct an at home consultation to work with you and your family to develop a care plan suited for each family member. Please reach out to Tricia at (828) 200-9000 or Amber at (828) 508-0322, contact us through our website here at MyChoiceHome.Care for more information.
________________________________________________________________________________________
Our article is published in RABUN Neighbors magazine