Planning on Aging
Growing older seems to creep up on you until one day, something happens to make you realize you may not have planned on aging. Whether it's a fall, a chronic health issue, or a decline in memory or mobility, life is sure to throw its share of surprises at you when you least expect it. Below are two of the most important ways to prepare for your aging journey.
Legal Documents
Getting your legal documents in order should be your priority, even before aging. Even if your family members know what you want, these issues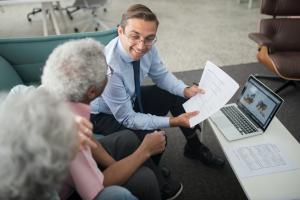 can quickly become complicated, legally and within the family. Getting your advanced directives together can cut down on the confusion of what to do in a situation where you may not be able to make decisions on your own. A POA, or power of attorney, which is usually a spouse or trusted loved one, will act on your behalf in the event of a medical emergency should you not be able to make your own choices. Advanced directives also include written directives and a living will that list your end-of-life wishes, such as whether or not you would like to be put on life-support. These documents are paramount to making end-of-life decisions easier for you and your family.
Home Planning
Being able to live independently in your own home is what everyone wishes for, but is not the reality for many. If certain planning is not put into place, an aging adult may face the decision of having to move due to financial reasons, or because their home is not set up to accommodate the limitations of growing older. Larger homes become unmanageable, stairs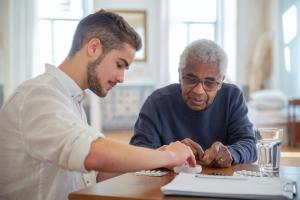 become impossible to climb, and bathtubs and showers become dangerous areas. Modifications can be put in place, such as no-slip mats, shower grab bars, and stair chairs, but having someone either in the home or close by to help can keep seniors and aging adults in their homes for much longer. Searching for local resources such as home-care services can help provide relief for seniors and respite for loved ones and caregivers, and help to maintain the home. In-home care services can include housekeeping, meal preparation, and errand running, among many other services.
My Choice Home Care is a senior care service that serves clients in Macon, Jackson, and Haywood County in North Carolina. Counties served in Georgia are Rabun, Towns, and Habersham. The counties served in Upstate South Carolina are Oconee, Pickens, and Anderson. Call (828) 200-9000 to speak to someone or contact us today if you or a loved one would like to enjoy the benefits of living independently in your own home.