Starting in 2006, June became the Elder Abuse Awareness month, with Elder Abuse Awareness Day being June 15th, created by the International Network for the Prevention of Elder Abuse and the World Health Organization at the United Nations. Elder abuse is a growing problem in the United States, and covers many different definitions of abuse. Elder abuse may come in the form of neglect, emotional, physical, or sexual abuse, or even financial exploitation.
One reason why elder abuse may not be such a provocative topic such as animal or child abuse, is because animals and children do not carry the burden of expectations when it comes to self-care. Aging adults have spent their entire lives not only caring for themselves, but others as well. The line between independence and needing assistance is not usually an immediate awareness, but a point in the distance that creeps up slowly, and a lot of seniors may have passed that line and not known it. Or if they know it, they do not want to acknowledge it. This is where abuse usually begins.
As there are many types of elderly abuse, there will be many signs and symptoms. However, these symptoms of changes in behavior suggest that your loved one may be experiencing one or more types of elder abuse:
Depression, confusion, or withdrawal from family members
Unexplained bruises, wounds, or scars
Bed sores from possible neglect or self-neglect
A change in spending habits
A neglect in hygiene (unwashed hair, clothes, etc..)
Hazardous or unclean living conditions
Unpaid bills lying around the home
These are just a few of many signs and symptoms of elder abuse. If you or a loved one are caring for an aging adult, please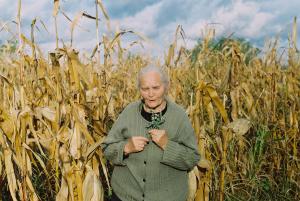 make yourselves aware of the seniors' usual daily activities and living situation, so that anything unusual would become apparent. If your aging loved one lives far away, recruit friends and family to check in on them if possible. If not, research local in-home caregiving services to help your loved one live independently in their own home. If you suspect elder abuse, call 911, or you can call the Eldercare Locator at 1-800-677-1116. Specially trained operators will refer you to a local agency that can help. The Eldercare Locator is open Monday through Friday, 9 a.m. to 8 p.m. Eastern Time.
My Choice Home Care is a senior care service that serves clients in Macon, Jackson, and Haywood Counties in North Carolina. Counties served in Georgia are Rabun, Towns, and Habersham. Counties served in Upstate South Carolina are Oconee, Pickens, and Anderson. Call (828) 200-9000 to speak to someone today or contact us if you or a loved one would like to enjoy the benefits of living independently in your own home.