Caring for aging family members is no doubt a labor of love, and though emotionally rewarding, it can also be difficult to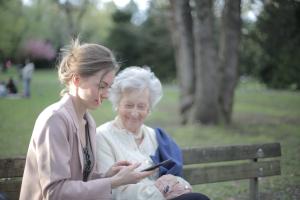 balance the needs of your loved one as well as your own. Respite care is defined as "short-term relief for caregivers," according to the National Institute of Health, or NHI. The NHI also reports that a staggering 17.7 million Americans are caregivers to persons in their homes ages 65 and older. Helping senior family members "age in place" is becoming more common in the U.S. Finding ways to refill an empty cup can mean all the difference between caregiver burnout and a fulfilling, balanced life.
There are certain types of respite care available in most communities.
Respite care can be based on a schedule, such as a few hours a week, or on an emergency basis as well. These types of respite care include: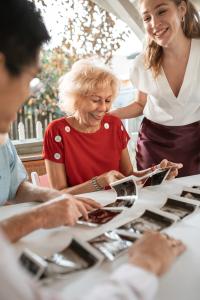 Community respite, where a senior can participate in senior-based activities or programs, such as with an adult day-care or community organization.
Facility respite care is where a senior can stay for extended periods of time. This may be the best choice for families that require overnight stays on a short-term basis.
In-home care is when an agency or individual is hired to stay with your loved one at their home. This often giving seniors a feeling of independence while enjoying the comforts of their own home. This can be for a few hours a week or up to 24-hour care.
Some respite services cost more than others.
According to Genworth Financial, the breakdown of caregiver cost per day is as follows:
Adult Day Care $78
Home Health Aid $169
Nursing Home Semi-Private Room $260
Nursing Home Private Room $297
Take time to figure out what type of respite care works for your family, and within your budget. Having someone share the responsibilities can help ease the emotional and physical strain of family caregiving. This also gives your loved one a new socialization opportunity.
Are you or someone you know in need of respite care? My Choice Home Care is a senior care service that serves clients in Macon, Jackson, and Haywood Counties in North Carolina. Counties served in Georgia are Rabun, Towns, and Habersham. Counties served in Upstate South Carolina are Oconee, Pickens, and Anderson. Call (828) 200-9000 to speak to someone today or contact us if you or a loved one would like to enjoy the benefits of living independently in your own home.